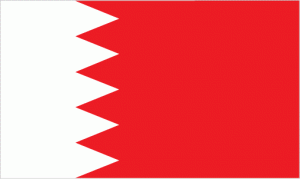 Bahrain will soon boast a one-of-a-kind European Expat Council, writes Trade Arabia. The Council will have direct access to government officials, allowing expats to voice feedback on everything from state welfare programs to immigration requirements in the Gulf kingdom. Bahrain's King Hamad decided to form the council last month following a reception for expats at the Al Rawdah Palace. The Council is currently headed by a steering committee–officer elections are scheduled to take place before the end of 2011.
European expats' main concerns in Bahrain revolve around travel bans, residency renewal and problems negotiating government bureaucracy (especially for business owners).
Trade Arabia quoted one member of the steering committee as saying
Some people may think it's a British Council, but this is absolutely not the case and it will include all of the European countries. Politics is in no way involved in this. No embassies or government officials will be involved and it's not for political parties. We mustn't take into account the relationship of our countries, but we should focus on Bahrain and work together as one family to build the kingdom.
She added
For those of us who enjoy a good life in Bahrain, I would like to think we won't just come up with demands but be magnanimous enough to contribute to Bahrain and strengthen its development. The council must be proactive, not reactive, because with any freedoms, rights and privileges come responsibilities.
While expats will surely benefit from the Council's formation, it is certainly a bizarre move on the part of Bahrain's monarchy given the recent crackdown on anti-government demonstrators. It is difficult to imagine an Expat Council with a direct line to the monarchy sitting well with Bahrainis lacking basic political freedoms.
Mailchimp form

Topics

Facebook Like Box

Tags